Top posting users this month
Who is online?
In total there are
3
users online :: 0 Registered, 0 Hidden and 3 Guests
None
Most users ever online was
114
on Tue 05 Nov 2019, 3:37 am

Well, it's been 10 years and a few months and the Dawg is finally bowing out. Whether it's forever remains to be seen, but it probably will be.
Times change and this league has become stagnant for the past couple of years, so it was either a case of evolve or die. Already, the move to the new site has seen a number of ner owners join, which is of course encouraging, and I hope Matty and whoever else assists him along the way makes a success of the league for years to come.
It wasn't so much a case of me having decided the new site wasn't for me, but in the halcyon days of this site, things such as the chat box were active night after night, not a ghost town as it is nowadays. It's time for me to hang up my controller and perhaps, as I approach my 60th birthday in a few months' time, time for me to spend doing the things that 60 year olds do, rather than play video games.
I'd like to thank all those owners who have stuck with the league through thick and thin for a very long time, but in particular I'd like to mention Donniebrasco72, who was my partner-in-crime when we set this league up; tru11 who joined after the site had only been set up for a few days and who unfortunately has taken great joy in beating me season after season for the most part for the past 10 years; and MattyE88 who came along not that long afterwards. All of these have helped out in running this league for the past 41 seasons. I will miss you all and also long-standing stalwarts such as fraff, Hammy and MCFCDAP, who will admit himself he's been in and out over the years.
Judging by the recent footfall on here, most seem to have migrated to the new platform already. This site will remain open, probably for another month or so, but will then disappear into oblivion. To be perfectly frank, for the last couple of years, it has become expensive to run, since Forumotion changed their pricing policy and I am grateful to all those who have made donations over the years to keep the site running, safe and advert-free.
So good luck to all of you and I hope you continue to support the league for years to come.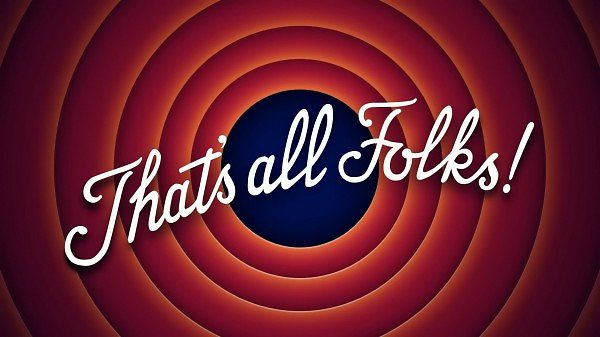 _________________
Twitter: @GeorgeBransby
YouTube
It's all about money.
In
Paul Blanton Nick Forrest Sam Marty Bud Bill Chris Butch Romeo Eric Pat Rob Mike Hue Freddie
Kevin we trust
It's been an absolute pleasure George. Thanks for letting me be a part of this great league. 
Something tells me this isn't the last we hear from the Dawg....

Donniebrasco72

Senior Moderator & DaddyLeagues Supremo





Posts

: 3842


Join date

: 2009-10-25


Age

: 47


Location

: Swindon, England



 Take care boss,been a great ride with you.
_________________
(Patriots HC & Ex Giants HC)
34/39Season Playoff 
Appearances
28 AFC EAST Titles
12 AFC Conference titles
SB 24,35,39 Champion
1 NFC East Title
PS3-PS4(2014) Record
Twitch Tv
UStream
NEW YOUTUBE

25/11/19
Thanks for everything George!  It has been an absolute pleasure, you have done an amazing job to keep this league going for 10 years + and it's a massive credit to the way yourself and others have ran the league.

The EAFL has been an amazing experience and I'm glad to have played a part of it. 

Take it easy mate, and I'm sure I'll chat to you at some point!

_________________
Owner of the Tampa Bay Buccaneers!!

M15 - M17 Overall - Jaguars 77-99-0 - 1 AFC South Title
M19 - Vikings - 9-7 (4-2 under my coaching)
M19 - Buccaneers - 6-9-1

MCFCDAP

Chief Recruitment Officer





Posts

: 2270


Join date

: 2009-11-28


Age

: 32


Location

: Manchester, England



Its been a great journey George. Your own time that you have put into this league! wow.

I can totally understand your decision. I have thought about it often myself. Got a wee while till I get to 60, but if I do make it to that age, I will probably retire then too. 

I wish you all the best in your gaming retirement. 

Thanks Dawg

H64mmy

Team Captain





Posts

: 1598


Join date

: 2011-03-12


Age

: 55


Location

: Ayrshire Scotland



_________________

warlow

Junior




Posts

: 661


Join date

: 2013-10-23


Age

: 35


Location

: Brisbane, Australia



Outstanding work to everyone involved in the running of this fantastic league over those 10 years. Wish I had joined from the start as it made me love a new part of Madden I didn't even know existed.

I may have never won the ultimate prize (mostly thanks to Tru), the level of competition and sportsmanship has been second to none.

Thank you Dawg, rest easy old timer! 

JR.

JR90RFC

Junior




Posts

: 600


Join date

: 2011-11-16


Age

: 29



@JR90RFC

wrote:

Thank you Dawg, rest easy old timer! 

JR.
Oi! I'm not quite dead yet.
_________________
Twitter: @GeorgeBransby
YouTube
It's all about money.
In
Paul Blanton Nick Forrest Sam Marty Bud Bill Chris Butch Romeo Eric Pat Rob Mike Hue Freddie
Kevin we trust

---
Permissions in this forum:
You
cannot
reply to topics in this forum